Rescue Updates
If your interested in sharing a Pupdate, please message our Facebook Page or send us an Email!
I've been loving my new home. I have 2 siblings. I have a sister who looks like me. We LOVE to play. She thinks I'm annoying but I love to give her kisses. My brother is slowly loving me more and more. Soon we're going to be best friends. This weekend my mom discovered I my collar was too small and had to give me a new one. She says I'm growing and am going to be big!
Harlee Quinn (sophie) from Mama Darla. She is close to being 6 months and getting big. She has fit so well into our family and is loved so much. So happy to be part of a great rescue group.....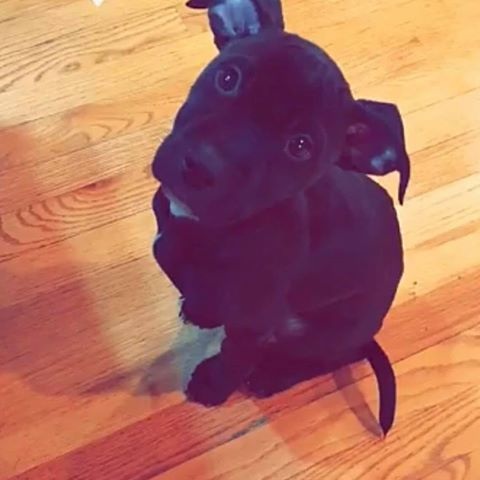 This is Cole from mama June's litter. He loves to sleep on top of his human parents and play tug of war and tag with his older brother while doing laps around the house. He also loves to eat, eat and eat! He'd eat all day if we let him. He is such a loving dog and we love that he joined the family!
Brooks (Bug) he was part of the Ug litter of Mama Bree & Daddy Bro. He's doing great, loves to play and cuddle. He's such a great dog! Him and his brother Rocky play all the time.
Watson (Tucker) one of Mama Abby's pups. Just turned 1 year old on Jan. 8th. Is a very tall and leggy boy. Very playful. Loves other dogs and kids.
Bailey formally known as Dakota. She was from mama Maggie's litter. She is doing great, fitting in wonderfully. She likes to sit on her big brother's head to calm him down when he gets scared because of the weather. She also loves to give kisses and sleep.
Rufus, formerly Jack, from mama Stella's litter. He's now six months old and guessing close to 70lbs. The best way I can describe him is a big lap dog that doesn't know his size. He's full of love and such a character he always keeps us laughing. He's such a smart pup, and listens on his terms (I'd say his only flaw 😂).
Murphy 1st Christmas with us. As you can see, he is on his bed playing with a stuffed toy. Pic December 2018.